Monday 5th December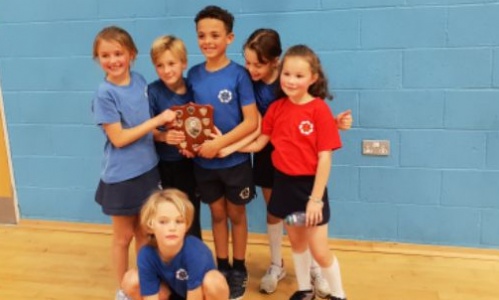 On Monday 5th December our Year 4 Basketball team went to Knole Academy. They played 4 matches in total against Kemsing, Sundridge and Brasted, Kemsing 2 and St George's.
We won the first three games 33-0, 33-1 and 24-12. When we came up against St George's we knew that neither team had lost a game yet. We didn't start very well going 5-0 down, but luckily with some great attacking play we managed
to go onto win 21-11. All the team played amazingly well and should be proud of themselves!