Wednesday 15th November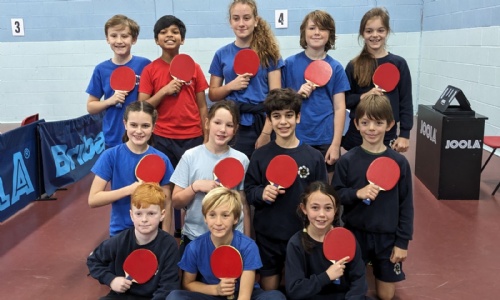 On Wednesday 15th November, three teams competed in the Kent School Games U11 Table Tennis Tournament. They played against other schools to keep progressing through the knockout stages of the tournament.
The Boys St John's teams did really well and even though they progressed through to the consolation group, they came first and third. Meaning all of them came away with a medal!
The Girls St John's team found themselves playing Bligh Grammar and winning 5-1. Then they played St Andrews, winning 5-1, finally playing Ac of Woodlands and winning 4-2. This meant the girls were the winners of the tournament and have now progressed to the regional tournament on the 3rd February! Well done girls!