Thursday 2nd March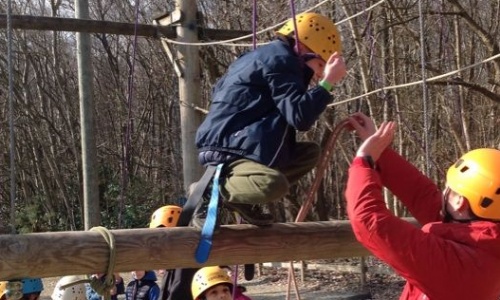 Well, what a day! Year 4's have had a fun-filled day of adventure that has seen children achieve their goals, challenge themselves and encourage each other. We have been so impressed with how they have worked as a team (especially making 30 beds) - a super achievement!
The Romans have completed their High Ropes whilst the Vikings completed Archery. The girls won the Archery challenge, helped by Primrose hitting the bullseye. All the children have completed the maze, with a special hidden message to solve, and the fun didn't stop there. We ended the day with Low Ropes where children balanced over the logs, tackled climbing and conquered the assault course. Super team work!
Now, after sorting our rooms and making our beds, we are chilling out, playing a few games with our friends awaiting the pizza delivery!
Thank you to our volunteers who have helped make our day so wonderful. So far, 10/10 ratings from children and adults. Look out for a Parentmail when all the children are asleep.