PTA clean up!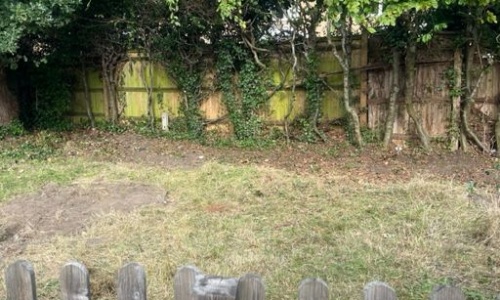 Saturday's fabulous clear up of the outside area.
On Saturday 7/10/23, some wonderful parents and children gave up their time to come to school and help clear up the very overgrown area outside year 1. They did a wonderful job working non-stop to clear the area. In amongst the clearing we found newts, frogs and some other shrew-like creatures.
Having the area cleared means we can see how much wonderful space we have to create our outdoor sensory garden area. Thank you all so much for helping out- many hands really do make light work!