Bob Ogley returns to St John's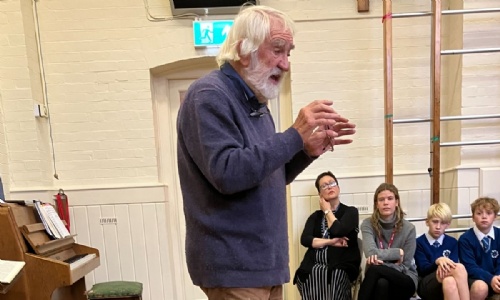 We were very lucky to welcome back a former pupil of St John's- Bob Ogley. Bob was also previously the editor of the Sevenoaks Chronicle and has books about the effects 'The Great Storm' of 1987 had on our local area. Bob came into school to share his knowledge of what schools used to be like in Year 2, and he talked about 'The Great Storm' with Year 1, who had been looking at this in Term 1. Bob also spoke to the whole school - we all learnt a lot from him.
Thank you for visiting Bob!