SEN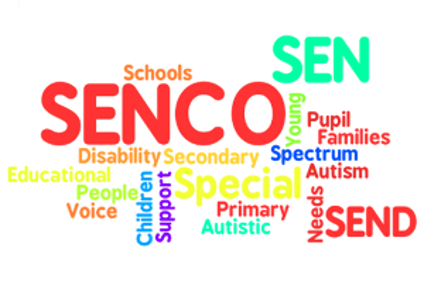 At St John's we have an ethos of inclusion which is underpinned by our values and out school vision of 'All equal, all different, all learning together in God's world.' Our broad, balanced, and ambitious curriculum provides opportunities for all children to succeed.
The SENCO works with class teachers to ensure barriers to learning are minimised and overcome through quality first teaching. If concerns continue to be raised, a meeting will take place between the SENCO and parents where further support that is needed will be discussed and a provision plan may be put in place.
This plan is then reviewed 3 times a year using the assess, plan, do review process. More information on how we can support pupils can be found here
There are 4 areas of SEND: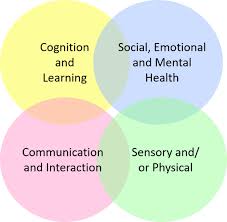 The SENCO will work closely with parents and class teachers to identify area of need. Partnership and honest communications between school and parents is key in identifying and supporting pupils with any SEND. We want every child at St John's to be able to achieve their full potential and are committed to working with parents and outside agencies where appropriate to ensure this is achieved.
At St John's we have a clear SEN pathway that we follow for any children we, or you, may have concerns about. Please click here to see the document St John's SEND Pathway. We also follow a clear and established approach to providing support and intervention for those children who need it. You can read more about our Graduate Approach here St John's Five Stages of Provision
Examples of support that we offer:
Talkabout for Children
Self-esteem group
Speech link
Language link
Clicker 7
Friendship group
Precision reading/spelling:
Repeated reading
Play therapy
Anger management support
Lego therapy
Dyscalculia Solution
Sensory circuits
Social stories
Dough disco
More information for parents supporting children with SEND can be found here:
https://padlet.com/dsimpson90/dfrckgihegqfqzub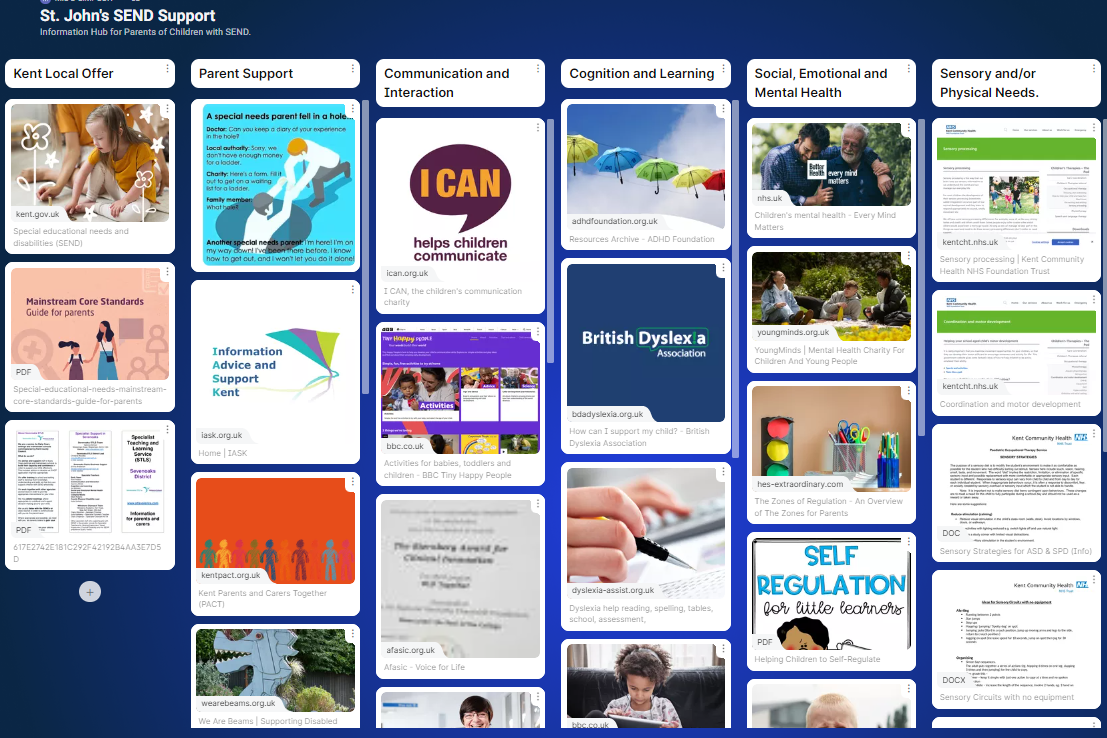 If you have any questions about SEN at St John's are SENCO is Mrs Donna Simpson. You can contact her on 01732 453944.